Enoteca Properzio
Not Just Wine, but the Real Italian Lifestile
Enoteca
Imagine entering a room with ancient origins, dating back to medieval times, where the atmosphere is warm and welcoming. "This is Enoteca Properzio."
One of the most popular wine store sin Italy, not only for the high quality of its products, but also for the context in which it is located. A prestigious and exclusive place where you can enjoy more than 2,200 labels of the best Italian and foreign wines. Enoteca Properzio is not just a wine bar, but a place steeped in history so it can be considered a museum Enoteca 2.
It is set in a very specific context, specifically in a place dating 1550, part of the famous Palazzo dei Canonici under the protection of Fine Arts, next to the Cathedral of Santa Maria Maggiore and Enoteca 1 along the original via Torri di Properzio in Spello, located in the green heart of Italy which is Umbria region.
Why choose Enoteca Properzio? It is the ideal place for breakfasts, lunches and exclusive dinners with tasting or à la carte menus or even to enjoy amazing aperitifs at any time during your day. Enoteca Properzio also provides customized cooking classes with professional Michelin starred chefs.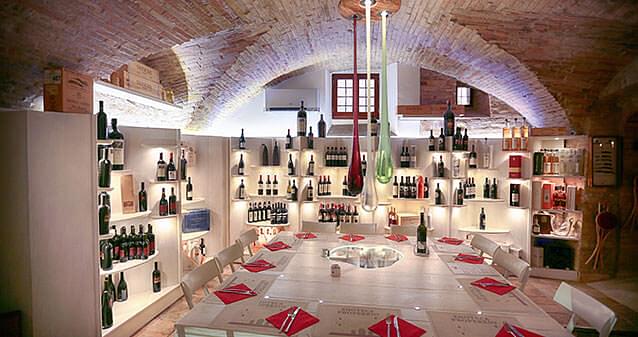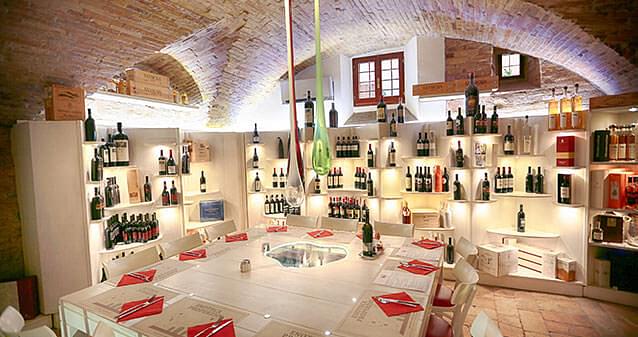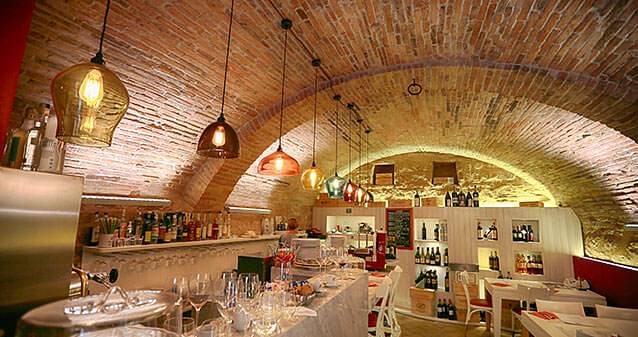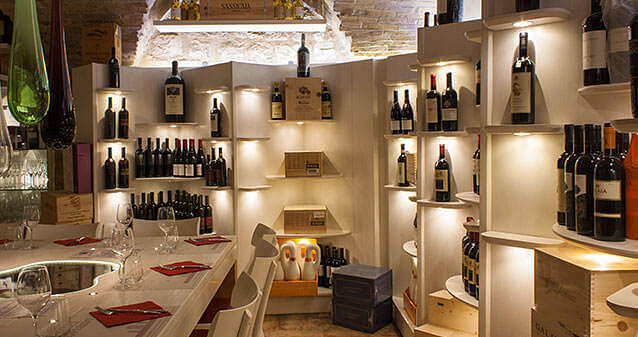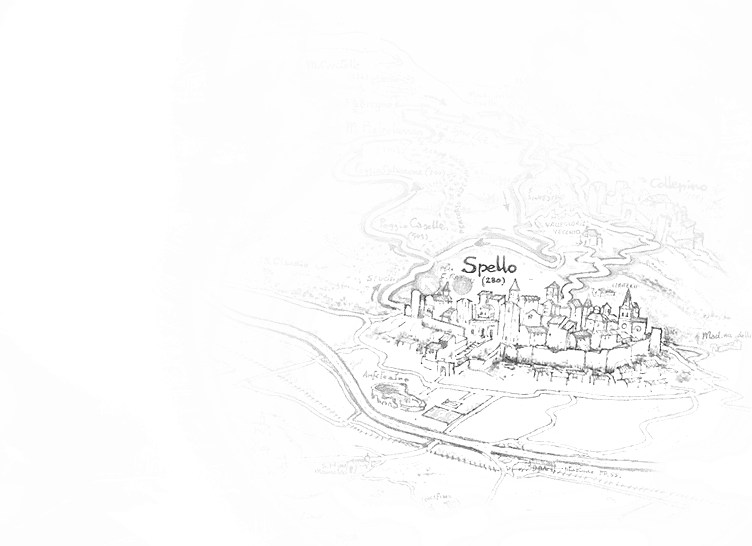 Where?
is located in the picturesque Spello, a village located about 10 km from Assisi on the road ranging from Foligno to Perugia.
The city lies on the southern slopes of Mount Subasio and appears as a cluster of ancient white and red stone obtained from the mountain itself, surrounded by a mantle of olive groves. Founded by Umbro-Etruscan people, Spello gained importance in the Augustan period, enriching itself by splendid monuments that still can be seen today.
Contact Us
Angelini Family
Located at the foot of Monte Subasio, 10 km from Assisi in the heart of Central Italy and Umbria, for seven generations the fascinating and characteristic village of Spello has been the home of the Angelini family, creators and founders of Enoteca Properzio.
Over the years, the Angelini family has never lost sight of the priceless value of its land or the concept of Made in Italy, successfully exporting these ideals all over the world with honesty and integrity. Roberto, Daniela, Irene and Luca are the members of this visionary Italian family who, with their passion and respect for tradition, are spreading the name, quality and unique nature of Enoteca Properzio around the world.
Wine Tasting
The wine tasting experience is our highlight at Enoteca Properzio: a trip through intense aromas and flavours a memorable experience of senses
Our service of wine tasting represents a real lunch/dinner lead by our experts where each glass of wine is paired with gourmet foods cooked by our chefs. While the wine tasting takes place (lasting 3-4 hours), you will have the possibility to ask our sommeliers for all your questions, info and anectodes about each wine and food. The service of wine tasting can be customized in every aspect on request: following your needs we can change the ways to do it and the number of guests. To recreate a more intimate and relaxed atmosphere we rather prefer small groups of guests, even though we arrange also tastings in big private rooms.
On request people can also ask for the service of wine tasting at their homes offered by Enoteca Properzio: it does not matter the continent where you live, we love to fly and get to you for arranging special events and taste together more wines that we wisely deal with, all well paired with special foods cooked by us personally. Follow us on social networks and be our fan.
Discover Wine Tasting
Wine Tour
Enoteca Properzio plans also special visits for its customers in some of the best Italian wineries: prestigious and exclusive locations where the wine plays the central role.
e arrange customized tours in amazing places where you will discover all the secrets of wine and its production in specific wineries where usually people can not easily enter. Are you dreaming of a real wine tour and vacation? Contact us and we will make your wish come true.
Discover Wine Tour