Verrigni
Fusilloro by Valentini for Verrigni 500 gr.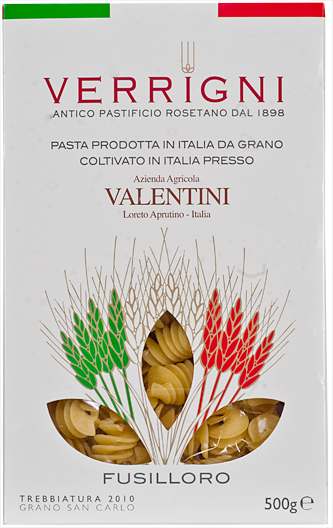 Fusilloro by Valentini, famous worldwide for its great wines, in association with the Abruzzo pasta maker Verrigni. Grain and texture of high quality, all grown in Italy. The real traditional Italian pasta to celebrate the 150th anniversary of the birth of the nation.
Product Code: 001466
Only 11 left
Availability: In stock
A unique wine cellar
We count more than 11,000 bottles, of which more than 1,000 are very rare
Secure Payments
Reliable and secure online payments.