FINE ITALIAN TRUFFLES FROM ACQUALAGNA
THE BEST TRUFFLE-GROWING AREA IN THE MARCHE.
CERTIFIED ORIGINS
We select only fine fresh italian truffles from Acqualagna, among the world's best truffle-growing areas.
FAIR PRICES
Prices of fresh italian truffles are established according to the official listing of the Acqualagna Truffle Market.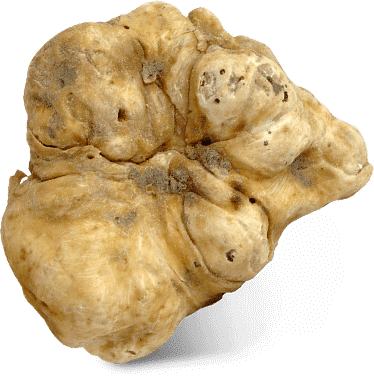 ULTRA FAST SHIPPING
Fast delivery times and worldwide shipping available.
Italy: Next Day Delivery (1 working day)
Within the EU: 2 working days
For deliveries outside the EU, deliveries usually take 4 working days
SAFE PACKAGING
Customer satisfaction is of paramount importance to us. Given the nature of the product, we only use temperature-controlled packaging. Upon shipping, the fresh truffles are boxed in insulated polystyrene containers and cold gel packs are placed inside the package to preserve their organoleptic properties and ensure that the truffles are kept at a constant low temperature.
FRESH ITALIAN TRUFFLES
Acqualagna has earned a well-deserved reputation for its fresh truffles. The rare bulbous ingredient is harvested in the territory of origin and carefully shipped in refrigerated packaging to connoisseurs and gourmets all over the world, to preserve its scent and taste.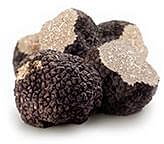 Fine Black Truffle
(from 15
st
November until 15
st
March)
The harvest season is the winter , which prefers to grow under the trees in particular oaks, hazel and hornbeam blacks. You can use it either raw or lightly cooked. Its gracefully intense flavor combines beautifully with meat.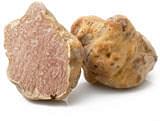 Fine White Truffle
(from 30
st
September until 15
st
December)
For gourmets this is the ultimate expression of truffle, even if lovers of precious black truffle are growing. It is the classic autumn truffle: the collection period begins bordering on late summer and lasts until early winter. To savor the best of his unsurpassed flavor it should be enjoyed strictly raw, cut into thin slices on hot plates in order to give off the intensity of its aromas and its flavor.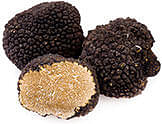 Black Summer Truffle
(from 1
st
May until 31
th
August)
From May until the beginning of winter, this truffle comes from the forests of hardwood and pine forests. Its cost much more affordable compared to Black and Fine White makes it the favorite choice for culinary preparations such as sauces, the fillings of meat, pasta and baked fish.